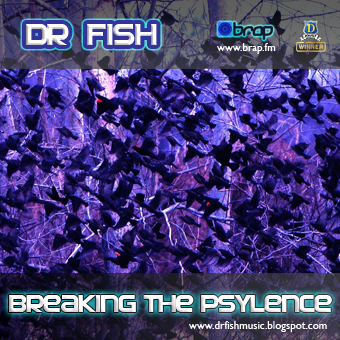 This mix is a selection of some of the tunes I've been playing over the last few months. PsyBreaks, Tech Funk and Electro infused with a hefty dose of Acid, Squelch, and Bass!
Enjoy!
Tracklist:
Orzels Machine - Spaced - Trick
Neurodriver - Snake Charmer (LuQas Remix) - Broken Robot
Digital Breaks Foundation with Retroid - Nightfall (Kultur & Columbo Remix) - V.I.M. Breaks
Bitrok - Push The Envelope (Elite Force Remix) - U & A
Freak Da Bass - Night Destroyer (Quadrat Beat Remix) - Rune Recordings
Mike Hulme - Set The Controls (Hedflux Remix) - U & A
Hedflux - Rhythm Prism - Broken Robot
Subliminal System - Into The 'Burgh (Monk3ylogic Remix) - Broken Robot
Parallax Breakz - Unicorn (48k remix) - Rune Recordings
Adam Faz - Evil Circuitry (Unconscious Minds Remix) - V.I.M. Breaks
Monk3ylogic - Bass Effex - Liquid Records
Big Mistake – Paradigma (Bad Tango Remix) Exogenic Breaks Records
I put this mix together with the vision of a late night rave in mind. Heavy on the bass from the off, the mix blends elements of Breaks, Techy 4x4, and Dubstep, Enjoy!
Dr Fish - "Lazer Therapy" - August 2010 promo mix
by
Dr_Fish
Tracklist:
Bassbin Twins - The Lock - Bassbin Records
Freerange DJs - Your Mind Your Passion - Ape Music
Elite Force - The Law Of Life (Nom De Strip Remix) - U&A Recordings
Freerange DJs - Back To The Old Jack - Ape Music
Gerenral MIDI - Kickbox - Distinctive Records
Hedflux - Mindcell -
Dinamics - Breacnek (Introspective Remix) - Erase
Access Denied / BSD - Publicity - iBreaks
Enough Weapons - Supersonic (Eshericks Remix) - Ape Music
Sylus - Curve - Standard Audio
Elite Force - Retreat - U&A Recordings
Cut La Roc - Looking For The Deep Bass (Beatmonkeys Remix) - Ape Music
Ivory - Hand Grenade (Excision & Datsik Dubstep Mix) - Rat
Ajapai - Destroyed - Rottun Recordings
Noisia - Split The Atom (Bar 9 Remix)